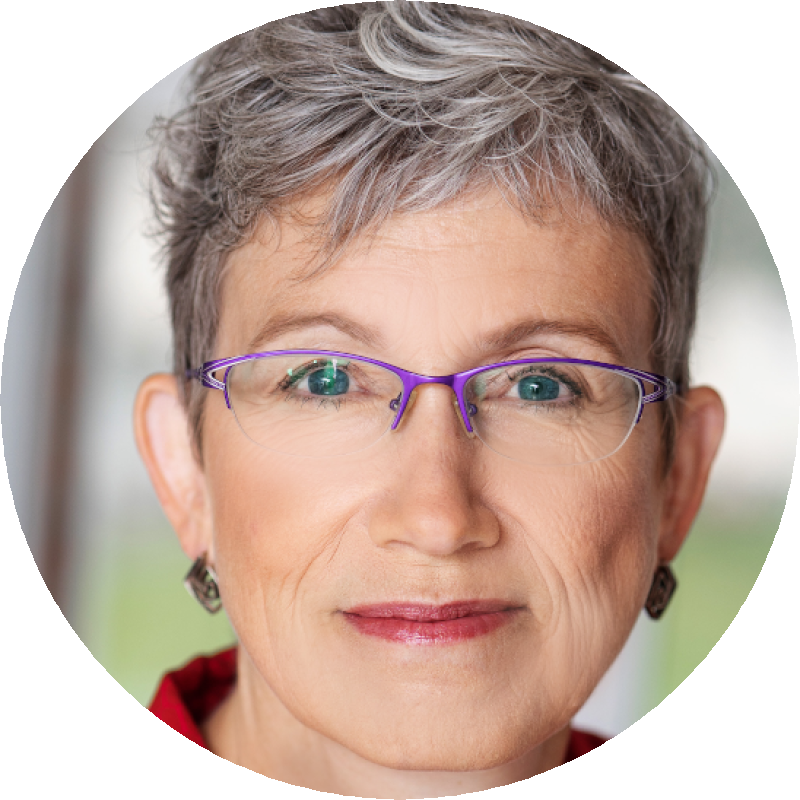 Photo Credit:
Photo credit
Laura Joy Photography
BIO
Biography
Trudee studied English and drama at the University of Toronto, but the thought of writing professionally never really crossed her mind. She trained as an editor of math, science, and language arts textbooks and was then lured into the world of children's trade publishing, becoming the book editor for Greey de Pencier/Books from OWL. After starting a family, Trudee chose to go freelance and it was during that time that she began to write educational material and articles and authored the first of more than a dozen non-fiction books.
In 2015, Trudee's first work of fiction, a young adult novel, was published by Orca Books. Although she continues to write YA fiction, for several years she has also been actively pursuing a career writing for the stage. In 2021, her dramatic writings and scripts received professional readings or stagings in Lunchbox Theatre's Festival of New Canadian Work (Calgary), Theatre by the Bay's collaboration The Ghost Watchers (Barrie), and Theatre on the Ridge's Snapshots Festival and new play workshop (Port Perry). Currently, she has a script featured in the first ever Simcoe County Theatre Festival, and she's been commissioned by Theatre by the Bay to create a new historical play for their 2023 season. Trudee lives in her hometown of Barrie, Ontario. 
ADDRESS
City: Barrie, ON, Province/Territory: Ontario
EMAIL
trudee@trudeeromanek.com
GENRE
Non-fiction, YA Fiction, stage plays
AWARDS
Awards
Name
President's Award - Snapshots Festival
Publication
"I" on the Prize
PUBLIC PRESENTATIONS AND WORKSHOPS
Presentation details
Presentation Genre
Non-fiction, research
Presentation Length
60 minutes
Presentation Description
Presentation description
Research sources used in creating my WWII play Bright Daybreak
Workshop details
Intended Audience
grades 3 to 6
Workshop Length
40-45 minutes
Workshop Description
Workshop description
A primer in self-editing — explaining why our eyes slip over errors in our own writing, followed by active opportunities to practice working against those tendencies and spot the errors. Tricks and tips are included.
School presentation details
Audience Size
30 to 50, depending on age
Intended Audience
Junior (grade 4 to 6)
Presentation Length
40 to 60 minutes
Presentation Description
Presentation description
Various presentations, focusing on self-editing, researching, creating characters, and writing for the stage.
Presentation Fee(s)
$250 for one; $500 for three in one school
Programs & Interests
Interested in participating Union's Ontario Writers-in-the-Schools program:
All members are eligible for the Union's Ontario Writers-in-the-Schools program. Are you interested in participating in this pro
Yes
Interested in participating in the Northern Ontario WITS program:
The Union's Northern Ontario Writers-in-the-Schools program funds in-person visits to northern Ontario schools when possible. Ar
Yes