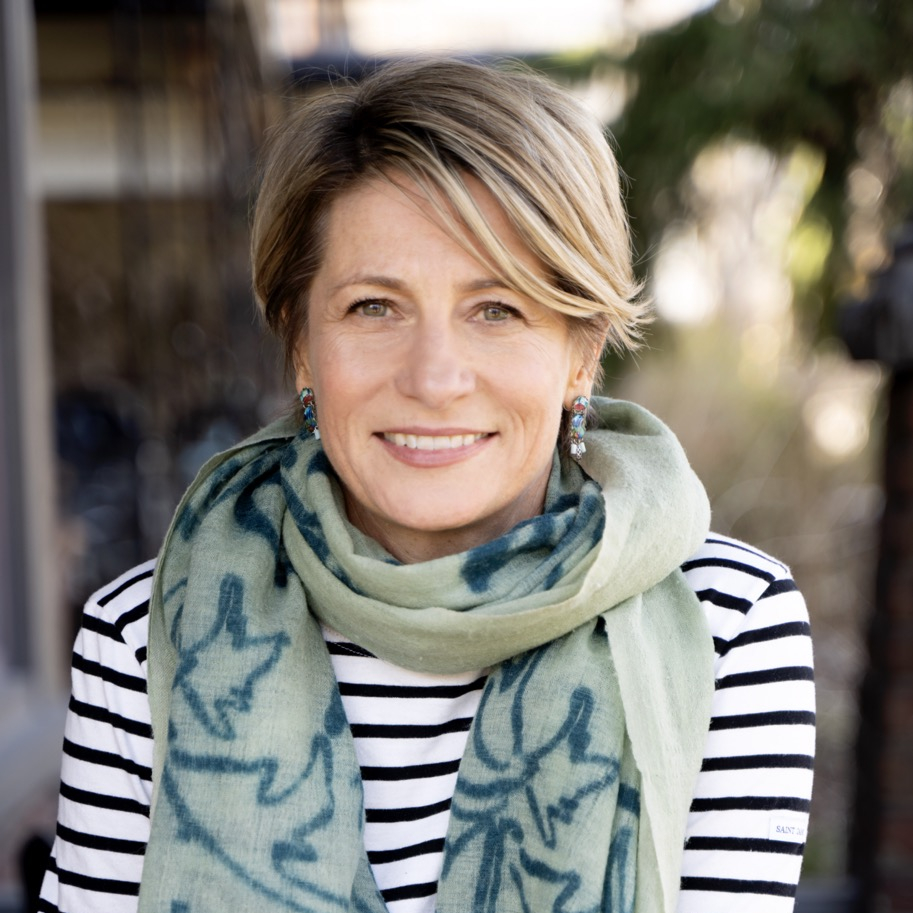 Photo Credit:
Photo credit
Photo by Jenna Muirhead
BIO
Biography
Andrea Curtis writes books for adults and young people.
Her most recent works are the informational picture books City of Neighbors, City Streets are for People, A Forest in the City and City of Water (the ThinkCities series from Groundwood) and the picture book Barnaby (Owlkids). Andrea's first YA novel is Big Water (Orca), inspired by the true story of a Georgian Bay shipwreck. Her other children's books include Eat This! How Fast Food Marketing Gets You to Buy Junk (and how to fight back) and  What's for Lunch? How Schoolchildren Eat Around the World (both from Red Deer Press).
Her books for adults include The Stop: How the Fight for Good Food Transformed a Community and Inspired a Movement, written with Nick Saul. It was published in Canada, the US and UK. The Stop was a bestseller and won the Taste Canada Food Writing award and Heritage Toronto Award of Merit. It was also nominated for the Toronto Book Award and the OLA Evergreen Award.
Andrea's critically acclaimed creative nonfiction book Into the Blue: Family Secrets and the Search for a Great Lakes Shipwreck (Random House) won the Edna Staebler Award for Creative Non-Fiction.
Her writing has also appeared in Toronto Life, Cottage Life, Chatelaine, Canadian Geographic, Explore, This Magazine, Utne Reader, The Globe & Mail, The National Post and Today's Parent.
Before beginning to write full-time, Andrea was an editor at Toronto Life, Shift and editor-in-chief of This magazine, one of Canada's oldest progressive magazines about politics and culture.
Andrea is a graduate of McGill University in Montreal where she studied history.
ADDRESS
City: Toronto, Province/Territory: Ontario
EMAIL
andrea@andreacurtis.ca
PUBLICATIONS
Publications
Title
City Streets are for People
Title
A forest in the city
Title
Eat this! How Fast Food Marketing Gets you to buy Junk (and how to fight back)
Title
The Stop: How the Fight for Good Food Transformed a Community and Started a Movement
Publisher
Random House Canada
Title
What's for Lunch? How Schoolchildren Eat Around the World
Title
Into the Blue: Family Secrets and the Search for a Great Lakes Shipwreck
Publisher
Random House Canada
AWARDS
Awards
Name
Taste Canada Food Writing Award
Name
Heritage Toronto Award of Merit
Name
Toronto Book Award nominee
Name
OLA Evergreen Award nominee
PUBLIC PRESENTATIONS AND WORKSHOPS
Presentation details
Presentation Length
45 minutes to 1.5 hours
School presentation details
Intended Audience
Kindergarten to high school
Presentation Length
45 minutes
Programs & Interests
Interested in participating Union's Ontario Writers-in-the-Schools program:
All members are eligible for the Union's Ontario Writers-in-the-Schools program. Are you interested in participating in this pro
Yes
Interested in participating in the Northern Ontario WITS program:
The Union's Northern Ontario Writers-in-the-Schools program funds in-person visits to northern Ontario schools when possible. Ar
Yes