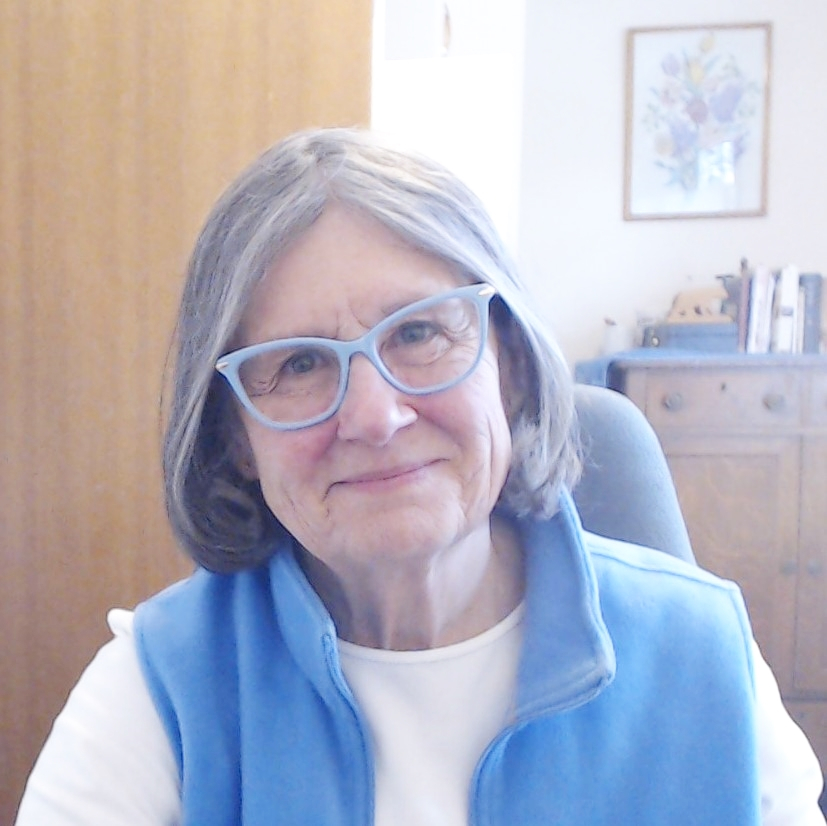 BIO
Biography
            Author of over 50 titles for children of all ages, Hazel's pictures books and novels for young people have been published in Canada and the U. S. by Annick, Scholastic, Orca, Formac, Viking and Oxford U.K. and appear in various translations in many interesting corners of the world.  Awards include the Alberta R. Ross Annett Award for Children's Literature , The Marilyn Baillie Picture Book award and the Shining Willow Young Reader's.
            Born and raised on farms near Calgary, Alberta, she moved to the Rocky Mountain town of Canmore where she and her husband happily raised their family and where she continues to live...and write! 
            Hazel was awarded a Queen Elizabeth 11's Platinum Jubilee Medal in 2022 through The Writers' Guild of Alberta.
ADDRESS
City: , Province/Territory: _none
PUBLICATIONS
Publications
Title
Too many titles to list here. Please visit Hazel's home page www.hazelhutchins.net. A full book list can also be found at https://en.wikipedia.org/wiki/Hazel_Hutchins
School presentation details
Audience Size
Virtual visits, 2 pr 3 classes per session
Intended Audience
K - Grade 6
Presentation Length
30 to 45 minutes
Presentation Description
Presentation description
Geared to the level of the audience.
Presentation Fee(s)
Please contact the author by e-mail for further information
Programs & Interests
Interested in participating Union's Ontario Writers-in-the-Schools program:
All members are eligible for the Union's Ontario Writers-in-the-Schools program. Are you interested in participating in this pro
Yes
Interested in participating in the Northern Ontario WITS program:
The Union's Northern Ontario Writers-in-the-Schools program funds in-person visits to northern Ontario schools when possible. Ar
No