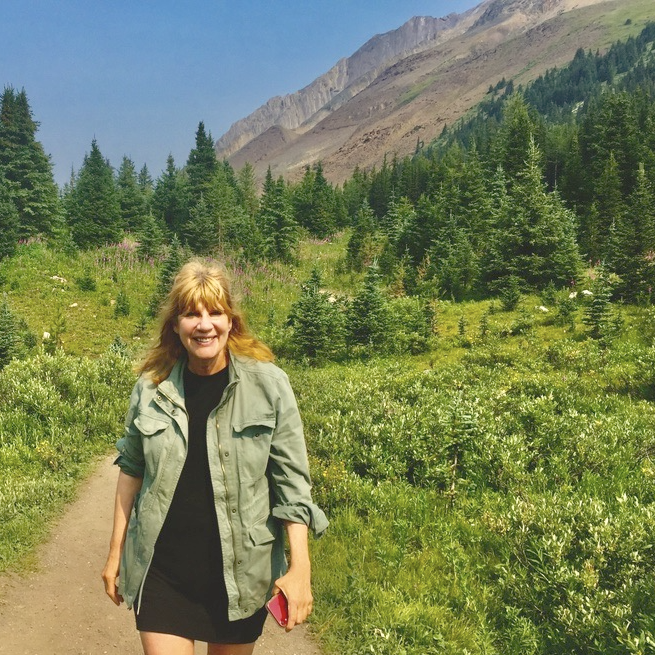 Mary Graham
A New Perspective on Alberta Film History
New Publication
Mary Graham's A Stunning Backdrop: Alberta in the Movies, 1917 -1920 is being published on October 31, 2022 by Big Horn Books, a trade imprint of the  University of Calgary Press.
A Stunning Backdrop is the unconventional, untold story of Alberta's film history, defined by the terrible beauty of its pristine landscape, surprisingly important to Hollywood, and recaptured in lost or ignored Indigenous perspectives and stories.
Mary draws on twelve years of exhaustive research to reveal a film history like no other, illuminating the deep importance of the province to Hollywood. She explores the often friendly partnerships between American filmmakers and Indigenous communities, particularly the Stoney Nakoda, that provided economic opportunities and, in many cases, allowed them to retain religious and cultural practices banned by the Canadian government.
Beautifully illustrated with archival photography and featuring century-old set stills alongside photographs of the locations as they appear today, by Jean Becq, Solomon Chiniquay, Jeff Wallace, George Webber, and Paul Zizka, A Stunning Backdrop is the fascinating, often surprising, always unconventional story of film in a province whose rugged, compelling, multifarious, terribly beautiful landscape continues to inspire filmmakers and audiences around the world.
Posted: Aug 24, 2022