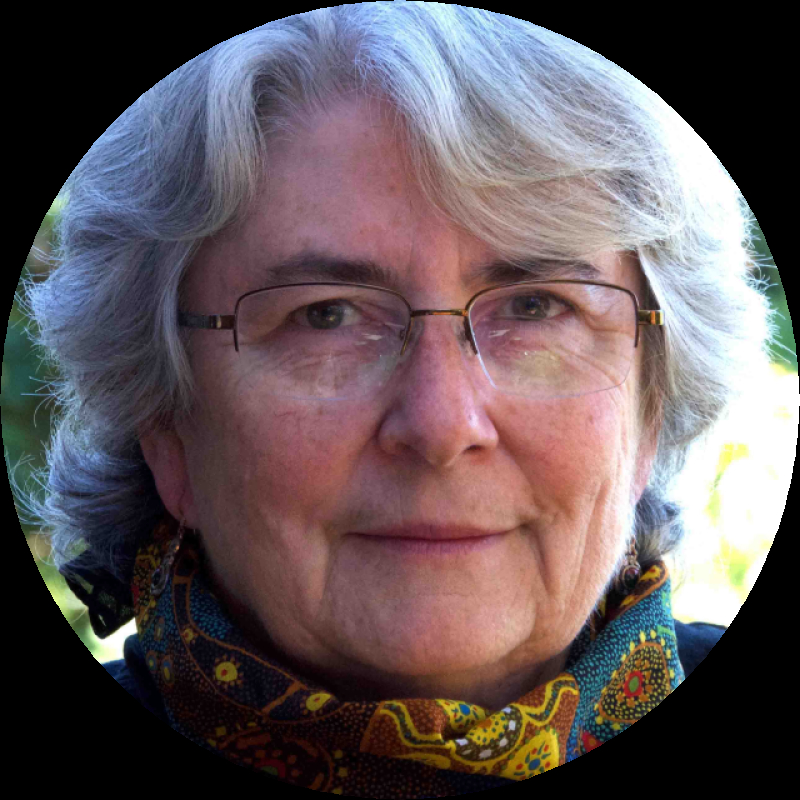 Photo Credit:
Photo credit
Jack Weyler Photo
BIO
Biography
Patricia Jane Skidmore was born in Vancouver, British Columbia, and spent most of her childhood growing up in the Vancouver suburb of Coquitlam. For her, being a daughter of a child migrant was a shameful and often worrying experience. She didn't feel that she belonged. There was no sense of family and no roots to ground her to her place of birth. Her mother's background, her past, her childhood, and her family, were missing, and her mother would not tell her why. It worried her deeply. Her mother rarely spoke of her five years at the Prince of Wales Fairbridge Farm School or why she was sent there as a little girl. It took Patricia well into her adult years to confront the issue — child migration and the role her family played in it — and try to understand it.
Patricia's first book, Marjorie: Too Afraid To Cry (Dundurn 2012/2013) recreates her mother Marjorie's early childhood in England and her 1937 journey to Canada as a 10-year-old girl. It opens with the healing journey Patricia took with her mother back to London to be present at the 2010 British Government's Formal Apology by the then Prime Minister Gordon Brown, aimed at all British child migrants, sent to the colonies between 1619 and the 1970s.
Patricia's second book, Marjorie: Her War Years, (Dundurn Summer 2018) follows Marjorie through the turbulent time she faced during her five years at the Prince of Wales Fairbridge Farm School near Cowichan Station on Vancouver Island, BC. When Marjorie turned 16, she was sent to Victoria to work as a domestic servant.
ADDRESS
City: Nanaimo, Province/Territory: British Columbia
EMAIL
patskidmore@shaw.ca
PUBLICATIONS
Publications
Title
Marjorie Too Afraid To Cry
Title
Marjorie Her War Years. A British Home Child in Canada
PUBLIC PRESENTATIONS AND WORKSHOPS
Presentation details
Presentation Length
30-45 minutes to 2 hours
Presentation Description
Presentation description
British Child Migration has a stunning 350 year history that is not taught in our schools. (1619 - 1970s) British children were sent to Canada as early as the 1830s, with the majority of the estimated 120,000 children being sent between the late 1860s to the 1930s - mainly to the Maritime Provinces, and Ontario and Quebec. Canadian Immigration Officials banned the bringing in of children under the age of 14 in 1928 - yet many children under that age were still sent.  Then in 1935 - the UK based Fairbridge Farm school Society applied to the British Columbia government for permission to open a farm school in BC. Premier Pattullo supported it and reluctantly the Federal government allowed it. Between 1935 and 1948, 329 children were sent to this farm school (residential type school) and over 95% were not orphans. Some of the children were as young as 4-years-old - the majority were between the ages of 8-12.
My presentation gives a brief overview of the 350 year history of British Child Migration - and then focuses on my mother, Marjorie's experience at the Prince of Wales Fairbridge Farm school near Cowichan Station on Vancouver Island, BC.
Programs & Interests
Interested in participating Union's Ontario Writers-in-the-Schools program:
All members are eligible for the Union's Ontario Writers-in-the-Schools program. Are you interested in participating in this pro
Yes
Interested in participating in the Northern Ontario WITS program:
The Union's Northern Ontario Writers-in-the-Schools program funds in-person visits to northern Ontario schools when possible. Ar
No