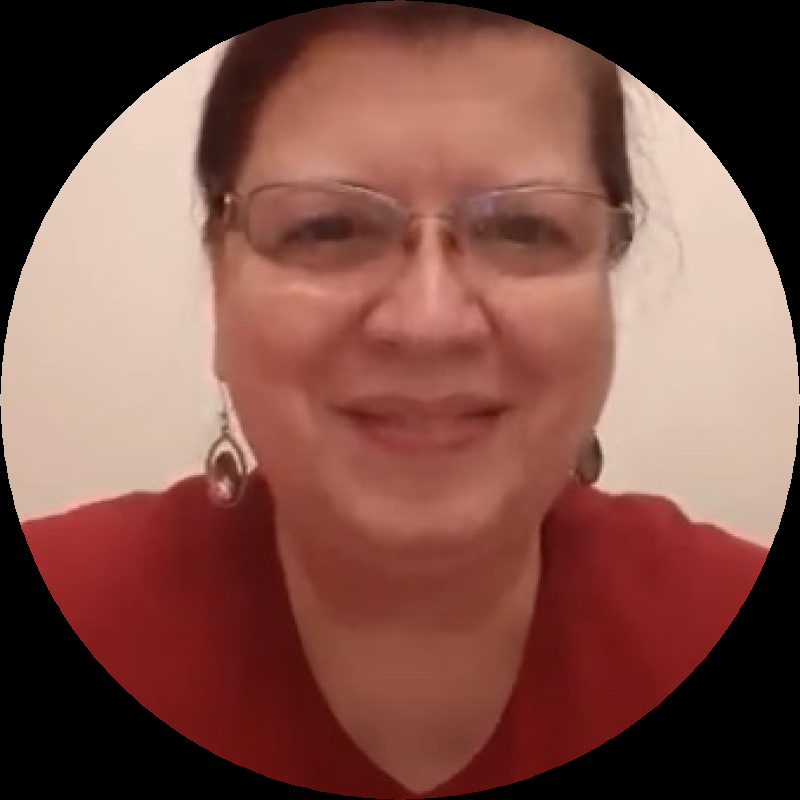 Photo Credit:
Photo credit
Irina Moga, 2021
BIO
Biography
Irina Moga is an award-winning Toronto writer and the author of five poetry collections. 
Irina's latest book, "Variations sans palais," a collection of poems written in French, was published  by Éditions L'Harmattan in France in September 2020. The book was awarded the inaugural international prize "Dina Sahyouni" in 2022. The prize "recognizes the work of an immigrant, exiled or refugee woman in the country of her residence" and will be awarded every year on March 8th   (International Women's Day).
Listen to an interview about this book on Toronto's radio station CHOQ FM 105.1.
"Sea Glass Circe", published in December 2019, was selected by the jury of the Toronto LitUp! for an official launch part of the Toronto LitUp!, Toronto International Festival of Authors series of events in 2020.
"Pictopoems of Berlin", co-authored with the German artist Tatiana Arsénie, was released in 2018.
Irina's poetry, book reviews and short fiction have appeared or will be forthcoming in publications in Canada, France, the US, the UK, Germany and Romania such as Canadian Literature, carte-blanche, Poetry Quarterly, The New York Quarterly, Lettres Capitales, ProP(r)ose Magazine, Poésie Mag and others. 
ADDRESS
City: Toronto, Province/Territory: Ontario
LANGUAGES
English, French, Romanian
PUBLICATIONS
Publications
Title
Variations sans palais
Publisher
Éditions L'Harmattan
Title
Pictopoems of Berlin
AWARDS
Awards
Name
The international literary prize "Dina Sahyouni"
Publication
"Variations sans palais"
Name
Éditions L'Harmattan
Name
Official book launch through Toronto LitUp!
Name
Toronto International Festival of Authors
Publication
Sea Glass Circe
PUBLIC PRESENTATIONS AND WORKSHOPS
Presentation details
Presentation Genre
Poetry
Presentation Length
20 mins
Workshop details
Intended Audience
18-80 years old
Workshop Description
Workshop description
Mindfulness & Poetry
Introduction to Poetics - How to Write Intriguing Poetry.
Others - custom, on-demand. 
School presentation details
Intended Audience
middle grade through high-school
Presentation Length
20 mins
Presentation Description
Presentation description
Discover poetry - available in either English or French
Programs & Interests
Interested in participating Union's Ontario Writers-in-the-Schools program:
All members are eligible for the Union's Ontario Writers-in-the-Schools program. Are you interested in participating in this pro
Yes
Interested in participating in the Northern Ontario WITS program:
The Union's Northern Ontario Writers-in-the-Schools program funds in-person visits to northern Ontario schools when possible. Ar
No