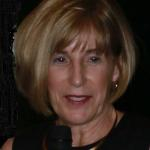 Photo Credit:
Photo credit
Anton Davies
BIO
Biography
BONNIE L. LENDRUM Bonnie Lendrum began writing fiction during a stretch when she lost five people she loved—her best friend, father, father-in-law, and two other friends. It was a tumultuous time that exposed her to a health care system she thought she knew well. As a professional, she had written about it in book chapters and research papers. But until that awful period, she didn't know the health care system as the friend of, or the family member of, someone who needed care. Six years later, her dissonance was reinforced when her mother-in-law became ill. After an hour-long visit with a community coordinator, Bonnie was left wondering how the average person ever successfully navigated the health care system. The manuscript, which she had started back in the early 2000s, took shape and became the novel Autumn's Grace. Inanna Publications has called it a gift to people dealing with a dying parent as they attempt to fulfill their final wishes.
Bonnie brings her professional career as a Registered Nurse to bear on her observations about health care and her experiences as a daughter, sibling, wife, mother and volunteer to comment on life. She holds an MScN from the University of Toronto, completed a summer residency at Humber College with Alistair MacLeod, a distance mentorship with Sandra Birdsell, and participated in two five day seminars in San Miguel De Allende with Jennifer Clement (2019) and with Susan Sutliff Brown (2020).
Since the publication of Autumn's Grace, Bonnie has continued to write from her passion. Her second manuscript addresses issues of ageing. Her third manuscript explores literacy. Two concussions (2014 and 2017) have slowed her output but have not diminished her intensity or quality. Bonnie expects to write until she can no longer type. There are too many issues that she needs to explore.
ADDRESS
City: Carlisle, Province/Territory: Ontario
GENRE
Fiction; Literary Fiction
PUBLICATIONS
Publications
Publisher
Inanna Publications and Education Inc.
Title
Work Process Re-design and Nurses' Work. Nursing Management in Canada, Second Edition, edited by J. M. Hibberd and D.L. Smith.
Publisher
W.B. Saunders Canada
Title
Organization of Patient Care. Nursing Management in Canada, edited by J. M. Hibberd and M.E. Kyle.
Publisher
W. B. Saunders Canada
PUBLIC PRESENTATIONS AND WORKSHOPS
Presentation details
Presentation Genre
Palliative Care, Aging, Literacy
Presentation Length
60 minutes
Presentation Description
Presentation description
Three options:
1. Lecture Format with slides and discussion
2. Author Reading with questions from audience or interviewer
3. Book Club - listening to members and responding to their questions
Presentation Fee(s)
1. Lecture -$1500, plus travel 2. Reading -$365, plus travel 3. Book Clubs - $0.00 a cup of mint tea, a latte, or a glass of white wine
Workshop details
Workshop Length
90 minutes
Workshop Description
Workshop description
Formal presentation; break-out groups; issue identification and action-planning; return to centre to share collective wisdom
Workshop Fee(s)
$1500, plus travel
Programs & Interests
Interested in participating Union's Ontario Writers-in-the-Schools program:
All members are eligible for the Union's Ontario Writers-in-the-Schools program. Are you interested in participating in this pro
Yes
Interested in participating in the Northern Ontario WITS program:
The Union's Northern Ontario Writers-in-the-Schools program funds in-person visits to northern Ontario schools when possible. Ar
Yes