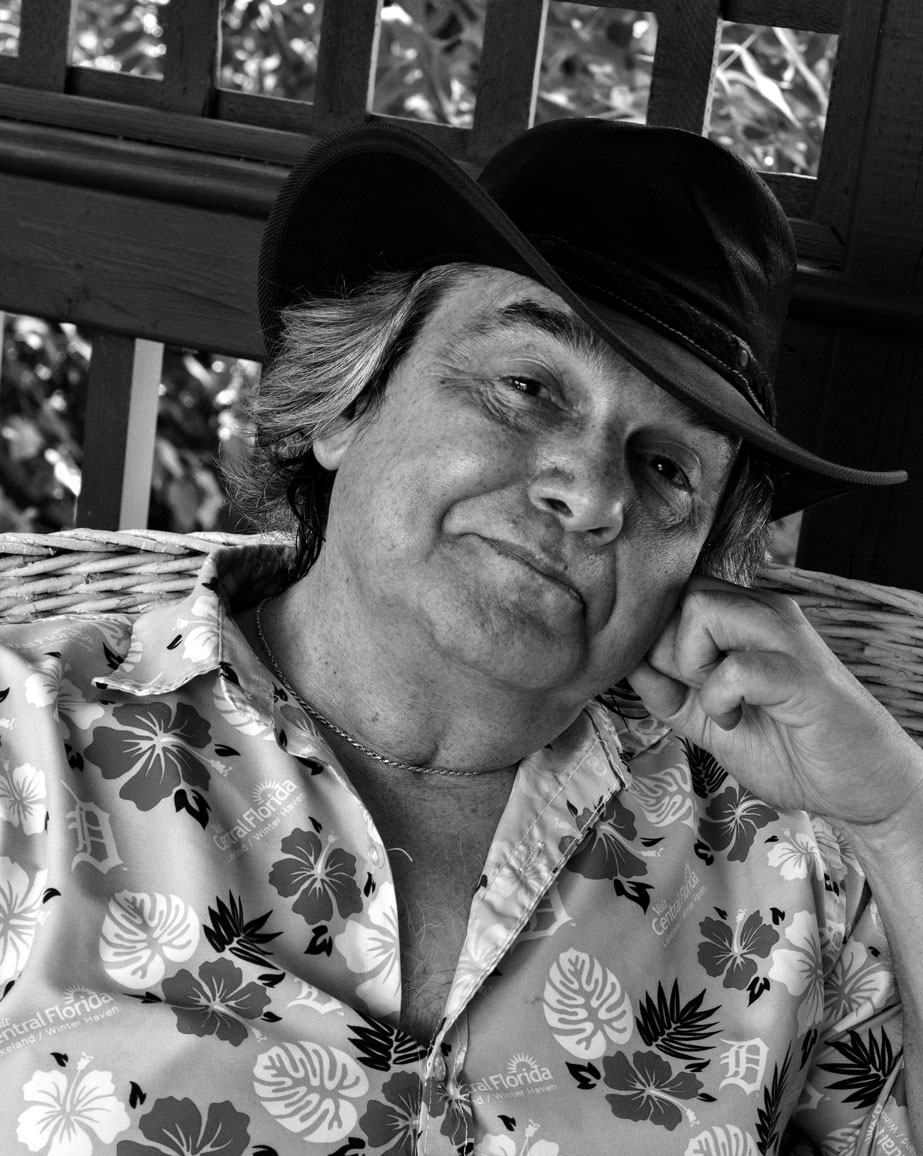 BIO
Biography
Gord is nłeʔkepmx, member of the Lytton First Nation, and has earned an MA in English Literature & Creative Writing at the University of Windsor (2020). He also completed his BA (Hon) from the University of Windsor in 2018, almost 30 years after he started his post secondary education.
He shares his Kingsville, Ontario home with his partner of 12 years and a psychotically possessive cat. This community is well-suited to a quiet, writerly life, and a far cry from the often chaotic one he led as a mainly urban, mixed-blood nłeʔkepmx, prior to the life-altering accident that has left him with fibromyalgia and a limp. He enjoys watching the butterflies and birds cavort and feed in the back garden, but wishes the bully-birds would move along and leave the cardinals, downy and red-headed woodpeckers, and purple and house finches alone.
Gord's work has appeared in Hamilton Arts & Letters, FreeFall Magazine, Prairie Fire, The Antigonish Review, Our Stories Literary Journal, Prism International, ndnCountry, Offset 17, Exile Quarterly, and the anthologies Bawaajigan: Stories of Power, and Food of My People from Exile Editions. His work has earned a number of prizes, including first place in the 2020 FreeFall Magazine short fiction contest and 2013John Kenneth Galbraith Literary Award. Palimpsest Press released his first novel, GG 2021 Literary Awards finalist, Home Waltz, in the fall of 2020.
ADDRESS
City: Kingsville, Province/Territory: Ontario
EMAIL
gord@gordongrisenthwaite.com
PUBLICATIONS
Publications
Title
Tales for Late Night Bonfires
PUBLIC PRESENTATIONS AND WORKSHOPS
Presentation details
Presentation Genre
Fiction
Presentation Length
1.5 hours
Presentation Description
Presentation description
Where does Story come from?
Workshop details
Intended Audience
Grades 10–12; undergrad; community: 18+
Workshop Description
Workshop description
Writing the Troubling Bits, or How to Write Around/Through Potential Triggers
School presentation details
Presentation Length
1 hour
Presentation Description
Presentation description
Reading from Tales for Late Night Bonfires and/or Home Waltz.
EQUITY INITIATIVE
As part of the Union's Equity Implementation Plan, we are committed to increasing awareness of authors who are Black, Indigenous, racialized, LGBTQI2S, or living with a disability. This author identifies as:
Members who identify as:
Black, Indigenous, and/or racialized
Living with a disability
Programs & Interests
Interested in participating Union's Ontario Writers-in-the-Schools program:
All members are eligible for the Union's Ontario Writers-in-the-Schools program. Are you interested in participating in this pro
Yes
Interested in participating in the Northern Ontario WITS program:
The Union's Northern Ontario Writers-in-the-Schools program funds in-person visits to northern Ontario schools when possible. Ar
Yes