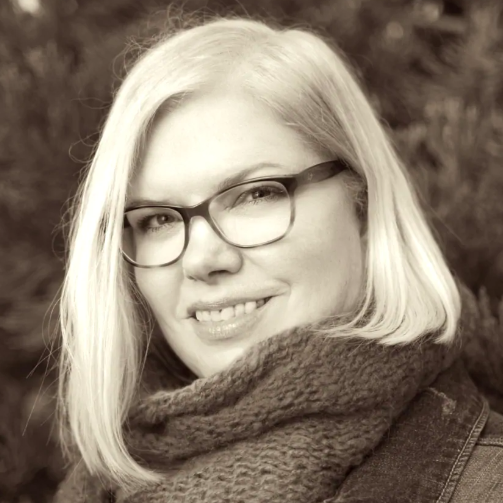 BIO
Biography
Jacqueline Carmichael is the author of Heard Amid the Guns (2020, Heritage House), Tweets from the Trenches (2018, shortlisted for the Whistler Award) and The FabJob Guide to Become a Party Planner (2006, FabJob Publishing), and she was on the advisory panel of Access Copyright between 2019-2020. She's currently the TWUC representative for Alberta, Northwest Territories & Nunavut.
Jacqueline was the editor and publisher of The Westerly News in Tofino and Ucluelet, and her journalism articles have appeared in The Edmonton Sun, The Dallas Morning News, Entrepreneur Magazine and others.
She created the BC-Yukon Quite Determined Eco-Friendly Literary Road Trip and the Yakfest Zoom series to showcase authors and provide connection and conversation at the height of the pandemic.
She was a founding creative director of The Electric Mermaid reading series.
She taught journalism and communications to gifted kids at the University of Texas - Edinburg's New Challenge Program, and at the Alberta Legislature's School at the Lege program. 
She is a graduate of The Writers Studio at Simon Fraser University and the graduate novel program of The Writers Studio. She lives in St. Albert, Alberta with her family. In addition to writing, she edits and coaches other writers in writing, self-publishing, and in publicity. 
ADDRESS
City: St. Albert, Province/Territory: Alberta
GENRE
Non-fiction, fiction
PUBLICATIONS
Publications
Title
Heard Amid the Guns: True Stories from the Western Front, 1914-1918
Title
Tweets from the Trenches: Little True Stories from the Western Front
Title
The FabJob Guide to Become a Party Planner
Publisher
FabJob Publishing
PUBLIC PRESENTATIONS AND WORKSHOPS
Presentation details
Presentation Genre
Non-Fiction, World War I
Presentation Length
30-45 minutes
Workshop details
Intended Audience
Authors
Workshop Length
45 minutes - 1 hour
Workshop Description
Workshop description
How to craft and present a news release that will make it into publication and promote your work
Programs & Interests
Interested in participating Union's Ontario Writers-in-the-Schools program:
All members are eligible for the Union's Ontario Writers-in-the-Schools program. Are you interested in participating in this pro
Yes
Interested in participating in the Northern Ontario WITS program:
The Union's Northern Ontario Writers-in-the-Schools program funds in-person visits to northern Ontario schools when possible. Ar
Yes