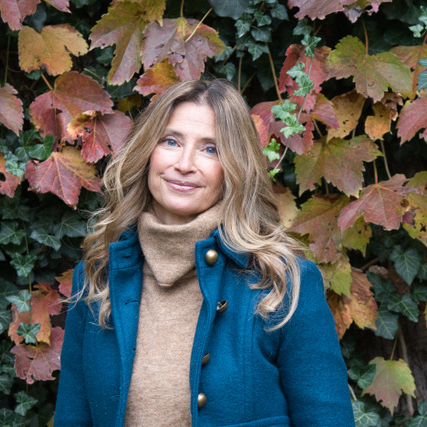 BIO
Biography
Newbie author, wife, mother of 3, New Yorker, not-so-new Canadian, ballet lover, Daily Bread order-picker, traveler, paddler, gardener, cannoli connoisseur, cat and dog friend, funk and disco fan. Decades long volunteering for xcountry/track, TDSB Eco-schools program, and reader for the visually impaired. Varied post MBA experience from business development to headhunting to voice acting. Most recent joy has come from meeting students and sharing with them how Running Through It came to be, and trying to impart that they all have a story inside of them.
ADDRESS
City: Toronto, Province/Territory: Ontario
GENRE
Realistic fiction for readers 10-14
PUBLIC PRESENTATIONS AND WORKSHOPS
Presentation details
Audience Size
Audience size
no limit - have presented up to 120 so far
Presentation Genre
Realistic Fiction
Presentation Length
45-60 minutes
Presentation Description
Presentation description
With candor, humor, a handful of props and a load of back and forth chatter, I show students how Running Through It came to be -- and hopefully by the end, impress upon them that if I can write a book, they can to! 
I show things from "real life" that are incorporated in the story. 
Read a chapter and engage in discussions about embarrassment and fibbing.
The difficulty of writing about emotions (for me) and interactive examples of "show don't tell".
Q & A - always with a few challenging questions, demonstrating a whole lot of curious and creative minds! 
Workshop details
Intended Audience
Ages 10-14, grades 4-8
Workshop Length
45-60 minutes
Workshop Description
Workshop description
Happy to work with teachers in any capacity!
One thought, a scaled down format to my presentation, - and add in a writing exercise. We have all been embarrassed. My idea is to have students think of a time they were embarrassed, and then create a scene where a similar thing happens to a fictional character. It can be in a sci-fi or fantastical setting, it could happen to an aardvark. It's to combine 2 things I cover in my presentation - things from real life and how we write to show emotions - and see what happens!
School presentation details
Intended Audience
Ages 10-14, grades 4-8
Presentation Length
45-60 minutes
Programs & Interests
Interested in participating Union's Ontario Writers-in-the-Schools program:
All members are eligible for the Union's Ontario Writers-in-the-Schools program. Are you interested in participating in this pro
Yes
Interested in participating in the Northern Ontario WITS program:
The Union's Northern Ontario Writers-in-the-Schools program funds in-person visits to northern Ontario schools when possible. Ar
Yes