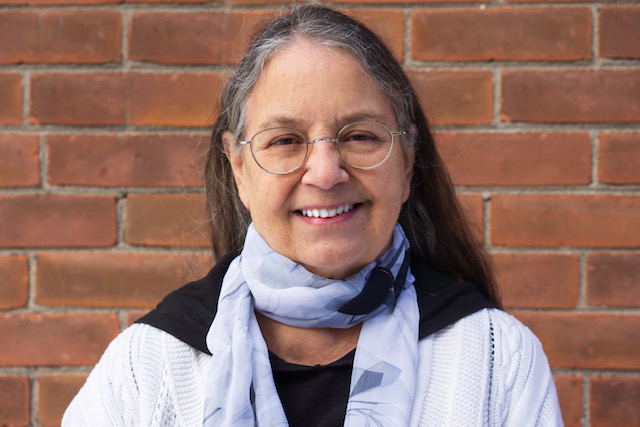 Lynda Nicholson (Partridge)
BIO
Biography
Lynda Partridge is a member of the Algonquins of Pikwakanagan First Nation. She grew up in the child welfare system and spent her childhood in numerous non-Indigenous foster homes. At a later age she obtained an honours Bachelor of Social Work (Native Human Services), followed by a Masters of Social Work Degree. It was while obtaining her undergraduate degree that she found her birth family and reconnected to her Indigenous culture.
ADDRESS
City: , Province/Territory: Ontario
GENRE
Young adult childrens
PUBLICATIONS
Publications
Title
Lillian and Kokomis
Publisher
Durvile &Uproute Books
Title
Why Are You Still Here
Publisher
Durvile & Uproute Books
AWARDS
Awards
Name
Lillian and Kokomis … Alberta Publishers winner childrens/ young adult category
School presentation details
Intended Audience
Grades 3 to 8 approximately
Presentation Length
About 1/2 hr to 45 min. Depends on how long they appear to be staying focussed
Presentation Description
Presentation description
Read  chapter. Talk about writing from the heart. Everyone can tell a story.. many forms…very informal no big power point show. Get kids to write a story or draw picture as story or just tell a story…ask them if they want to share.  
Presentation Fee(s)
Costs involved plus
EQUITY INITIATIVE
As part of the Union's Equity Implementation Plan, we are committed to increasing awareness of authors who are Black, Indigenous, racialized, LGBTQI2S, or living with a disability. This author identifies as:
Members who identify as:
Black, Indigenous, and/or racialized
Programs & Interests
Interested in participating Union's Ontario Writers-in-the-Schools program:
All members are eligible for the Union's Ontario Writers-in-the-Schools program. Are you interested in participating in this pro
Yes
Interested in participating in the Northern Ontario WITS program:
The Union's Northern Ontario Writers-in-the-Schools program funds in-person visits to northern Ontario schools when possible. Ar
Yes