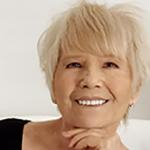 Photo Credit:
Photo credit
Jamal Guzlan Photography
BIO
Biography
As a novelist and script writer writer, Meg balances her writing time with teaching creative writing at Fanshawe College (London, Ontario). The new year has bought a contract from World Castle Publishing for a new mystery thriller.  Updates to follow before publication.
ADDRESS
City: London , Province/Territory: Ontario
PUBLIC PRESENTATIONS AND WORKSHOPS
Workshop details
Workshop Length
90 minutes
Workshop Description
Workshop description
Write With Meg Howald
My workshop offers an inspiring, ninety-minute, creative exploration of fiction that is driven by rich, visuals and music for auto-writing exercises, as well as exercises to develop character and conflict through both narrative techniques and character-appropriate dialogue. It's all about energy and creative interchange.
"No tears in the writer; no tears in the reader. No surprise in the writer; no surprise in the reader."  – Robert Frost
Workshop Fee(s)
$90.00/registrant
School presentation details
Intended Audience
Senior High School/College Level Literature orWriting Students
Presentation Length
35 minutes + discussion time
Presentation Description
Presentation description
This is a reading presentation of my original works with PowerPoint visuals, music and writing theory (royalty-free).
Presentation Fee(s)
$150.00
Programs & Interests
Interested in participating Union's Ontario Writers-in-the-Schools program:
All members are eligible for the Union's Ontario Writers-in-the-Schools program. Are you interested in participating in this pro
Yes
Interested in participating in the Northern Ontario WITS program:
The Union's Northern Ontario Writers-in-the-Schools program funds in-person visits to northern Ontario schools when possible. Ar
No