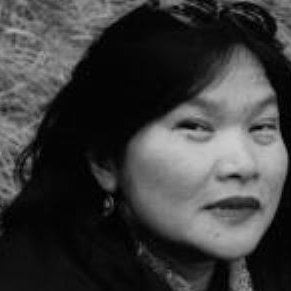 Photo Credit:
Photo credit
Mónica Millán
BIO
Biography
Filipino Canadian writer Patria Rivera's first poetry collection, Puti/White (Frontenac House Media, Calgary, Alberta, 2005), was shortlisted for the 2006 Canadian Trillium Book Award for Poetry.
Rivera has also published three other books of poems: The Bride Anthology (Frontenac House Media, 2007), BE, (Signature Editions, Winnipeg, Manitoba, 2011), and The Time Between (Signature Editions, Winnipeg, Manitoba, 2018) as well as co-authored two chapbooks, Weathering: An Exchange of Poems (Silver Maple Press, 2008) and Sixth from the Sixth (2001).
In 2020, her series of haiku, "The Emperor Haiku," was featured in Art and Haiku in the Time of COVID, as part of The Toronto Public Library's Culture Online Series.
In November 2023, Magdaragat: An Anthology of Filipino-Canadian Writing, which Rivera co-edited, will be released by Cormorant Books.
Rivera's poetry is featured in the Oxford University Press Series on Perspectives in Ideology, and in Elana Wolff's Implicate me: Short essays on reading contemporary poems. Her poems have also been published in the Literary Review of Canada, Fireweed, and other Canadian and international publications.
Previously, Rivera won an honourable mention in the ARC National Poetry Magazine Poem of the Year Contest. 
In 2005, her poem, "Rare species," was selected as the second prize winner in the Eric Hill Award of Poetic Excellence competition held by QWERTY, a literary journal published by the English Department of the University of New Brunswick. 
Born and raised in the Philippines, Rivera graduated with a journalism degree from the University of the Philippines. She has also undertaken media and editing studies at the International Training Institute in Sydney, Australia, the International Institute for Journalism in Berlin, Germany, and the Nieman Centre for Journalism at Harvard University. As well, she has received fellowships in Poetry at the Banff Centre for the Arts and The Hawthornden Castle International Writers Residency in Scotland.
She lives with her family in Toronto's east end.  
ADDRESS
City: Toronto, Province/Territory: Ontario
PUBLICATIONS
Publications
Publisher
Frontenac House Media
Title
The Bride Anthology
Publisher
Frontenac House Media
Publisher
Signature Editions
Publisher
Signature Editions
Title
Magdaragat: An Anthology of Filipino-Canadian Writing
Publisher
Cormorant Books
AWARDS
Awards
Name
Trillium Book Award for Poetry (Shortlist)
Name
Filipino Global Book Award for Poetry
PUBLIC PRESENTATIONS AND WORKSHOPS
Presentation details
Presentation Length
15-60 minutes
Workshop details
Intended Audience
Children, Youth and Adults
Workshop Length
1-2 hours
School presentation details
Audience Size
Elementary and High School
Presentation Length
1-3 hours
EQUITY INITIATIVE
As part of the Union's Equity Implementation Plan, we are committed to increasing awareness of authors who are Black, Indigenous, racialized, LGBTQI2S, or living with a disability. This author identifies as:
Members who identify as:
Black, Indigenous, and/or racialized
Programs & Interests
Interested in participating Union's Ontario Writers-in-the-Schools program:
All members are eligible for the Union's Ontario Writers-in-the-Schools program. Are you interested in participating in this pro
Yes
Interested in participating in the Northern Ontario WITS program:
The Union's Northern Ontario Writers-in-the-Schools program funds in-person visits to northern Ontario schools when possible. Ar
Yes