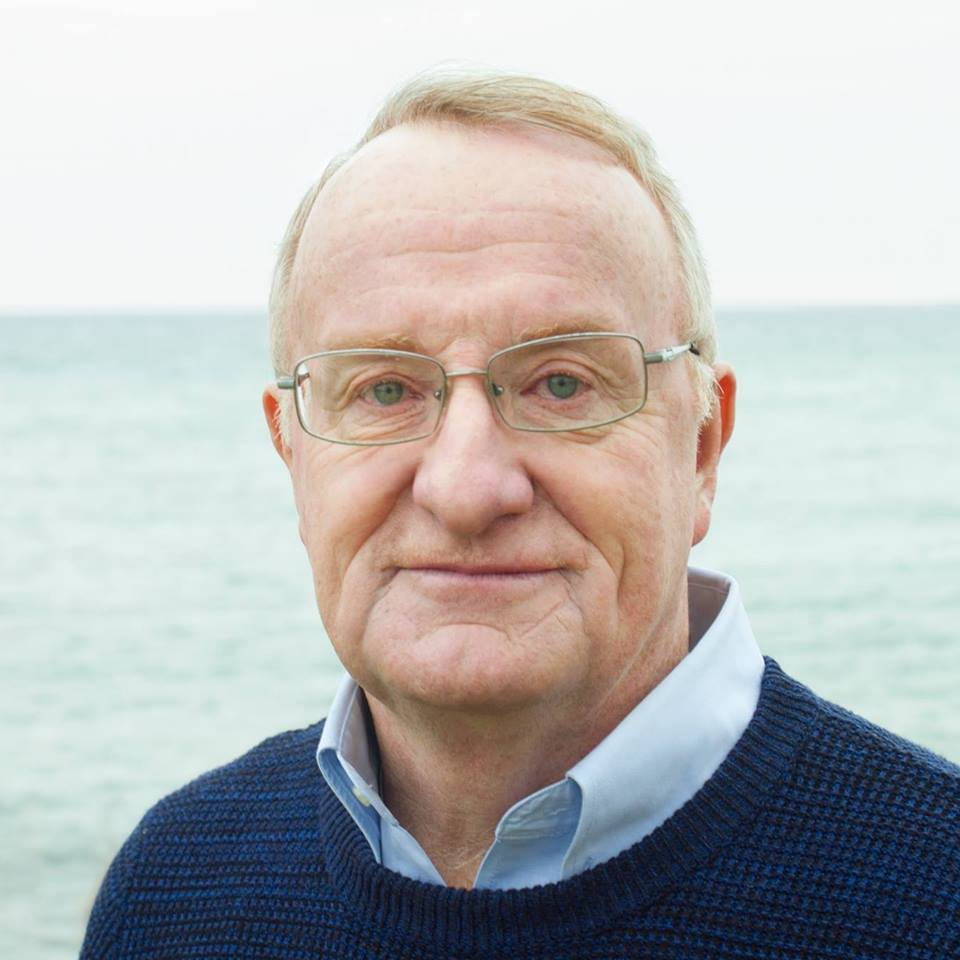 Photo Credit:
Photo credit
Stacey Croucher
BIO
Biography
Rick Prashaw has had a diverse career as a journalist at the Vancouver Sun, Catholic priest in Northern Ontario, executive director of a national NGO ion healing justice, (The Church Council on Justice and Corrections in Canada), and political staff to three members of the Canadian Parliament. He is a winner of the National Ron Wiebe (Weeb) Restorative Justice Award. Rick lives in Ottawa where he writes, is a storyteller, and is active in advocacy for organ donation and equality for people who are non-binary and/or transgender.
Prashaw was born in London, ON. and grew up in North Bay, ON. He has university degrees in Bachelor of Journalism Honours from Carleton University in Ottawa and Masters of Divinity from University of Western Ontario in London. He also studied theology in Rome at San Anselmo College.
His first memoir on his son's gender identity journey is Soar, Adam, Soar, (Dundurn Press, 2019, selection of CBC Books, Ingram Press, Booklist, Dewey, Divas and the Dudes. His second book, Father Rick, Roamin' Catholic, a faith memoir, was published by Friesen Press in February 2022.
ADDRESS
City: Ottawa, Province/Territory: Ontario
EMAIL
soaradamsoar@gmail.com
PUBLICATIONS
Publications
Title
Father Rick Roamin' Catholic
PUBLIC PRESENTATIONS AND WORKSHOPS
Presentation details
Presentation Genre
Memoirs, Storytelling,
Presentation Length
It varies. 60-90 minutes
Presentation Description
Presentation description
I have a Power Point slide deck for each of my first two memoirs that introduce images and stories from the book. Presentations combine readings, back story to titles, cover, tour experiences, commentary on book themes and current Work(s)-in-Progress. Humour a serious element of each presentation
Presentation Fee(s)
Can be negotiated. $200-$1000 deppending on organization, audience, travel etc.
Workshop details
Workshop Description
Workshop description
Quite flexible with inpout from host, alone or in collaboration with others.
Power Point slidfes on Images/stories from Memoirs
Readings
Themes from Book(s): Justice3. Big God. LGBTQ2S+ themes of inclusion, diversity, acceptance
Q & Q
Workshop Fee(s)
$250-$500 depending on audiences, organization(s) and travel
School presentation details
Intended Audience
High school, college/university
Presentation Length
60-75 minutes
Presentation Description
Presentation description
Inclusion, diversity, Social justice, organ donor advocacy
Presentation Fee(s)
$150-$250
EQUITY INITIATIVE
As part of the Union's Equity Implementation Plan, we are committed to increasing awareness of authors who are Black, Indigenous, racialized, LGBTQI2S, or living with a disability. This author identifies as:
Programs & Interests
Interested in participating Union's Ontario Writers-in-the-Schools program:
All members are eligible for the Union's Ontario Writers-in-the-Schools program. Are you interested in participating in this pro
Yes
Interested in participating in the Northern Ontario WITS program:
The Union's Northern Ontario Writers-in-the-Schools program funds in-person visits to northern Ontario schools when possible. Ar
No