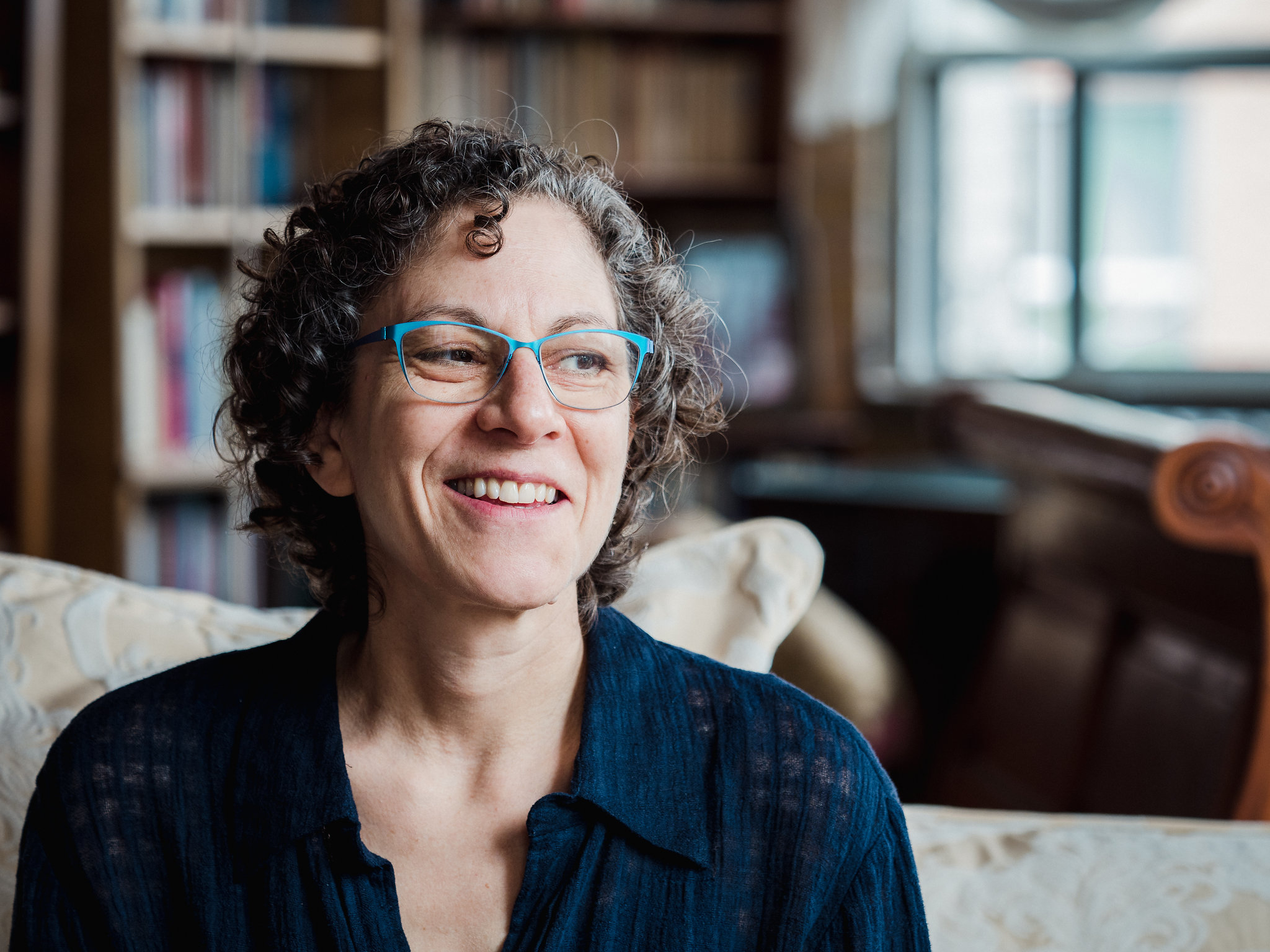 Photo Credit:
Photo credit
by Marius Masalar
BIO
Biography
Ronna Bloom is the author of six books of poetry. Her most recent book, The More (Pedlar Press, 2017) was longlisted for the City of Toronto Book Award. Her poems have been recorded by the Canadian National Institute for the Blind, and translated into Bangla, Chinese and Spanish. Ronna has led initiatives to bring poetry into health care settings and health care education, specifically developing the Poet in Residence program at Mount Sinai Hospital/Sinai Health. She has collaborated with filmmakers, musicians, choreographers and in 2018 PLANT Architects painted her poem "The City" on King Street in Toronto.
In fall 2023, Wilfred Laurier University Press will publish A Possible Trust: The Poetry of Ronna Bloom, selected with an introduction by Phil Hall.  www.ronnabloom.com
ADDRESS
City: Toronto, Province/Territory: Ontario
EMAIL
ronna@ronnabloom.com
PUBLICATIONS
Publications
Title
Cloudy with a Fire in the Basement
Title
Who is Your Mercy Contact?
Publisher
Espresso-Chapbooks
AWARDS
Awards
Name
City of Toronto Book Award, Longlist
PUBLIC PRESENTATIONS AND WORKSHOPS
Presentation details
Presentation Length
Approximately 1 hour
Presentation Description
Presentation description
Examples of Recent Presentations:
1. "The Reflecting Poem: What Can Poetry Do in Health Care? for Health Care Professionals
2. "Prescribing Poetry: Beyond the Body"
3. "Community Engagement through Poetry" different ways of bringing poetry to the public including its presence in hospitals, and through architecture.
If you're interested in a talk or keynote presentation, please contact me to discuss.
Presentation Fee(s)
$500-$1000
Workshop details
Workshop Length
45 minutes to 1.5 hours
Workshop Description
Workshop description
I offer a variety of workshops for schools, health care professionals and communities. No experience is required.
One example is Panic-Free Poetry an introduction to writing. See below for full description. And more themed wellness sessions such as Be Good to Yourself, Whoever You Are, Awake at Work and What if you didn't? and other questions to ask when you're exhausted.
Best to contact me to talk about your needs.
Workshop Fee(s)
$300-$600
School presentation details
Intended Audience
10 and up. Grade 3 and up.
Presentation Length
45 minutes to 1 hour.
Presentation Description
Presentation description
Panic-Free Poetry
This workshop is designed to take the anxiety out of poetry. Through poems and exercises, you will be encouraged to write a few short pieces that give form to your own feelings, experiences and concerns. In this session, you will hear poems that show how poetry comes from ordinary life, learn 5 rules for writing and write one or two short pieces.
Programs & Interests
Interested in participating Union's Ontario Writers-in-the-Schools program:
All members are eligible for the Union's Ontario Writers-in-the-Schools program. Are you interested in participating in this pro
Yes
Interested in participating in the Northern Ontario WITS program:
The Union's Northern Ontario Writers-in-the-Schools program funds in-person visits to northern Ontario schools when possible. Ar
Yes