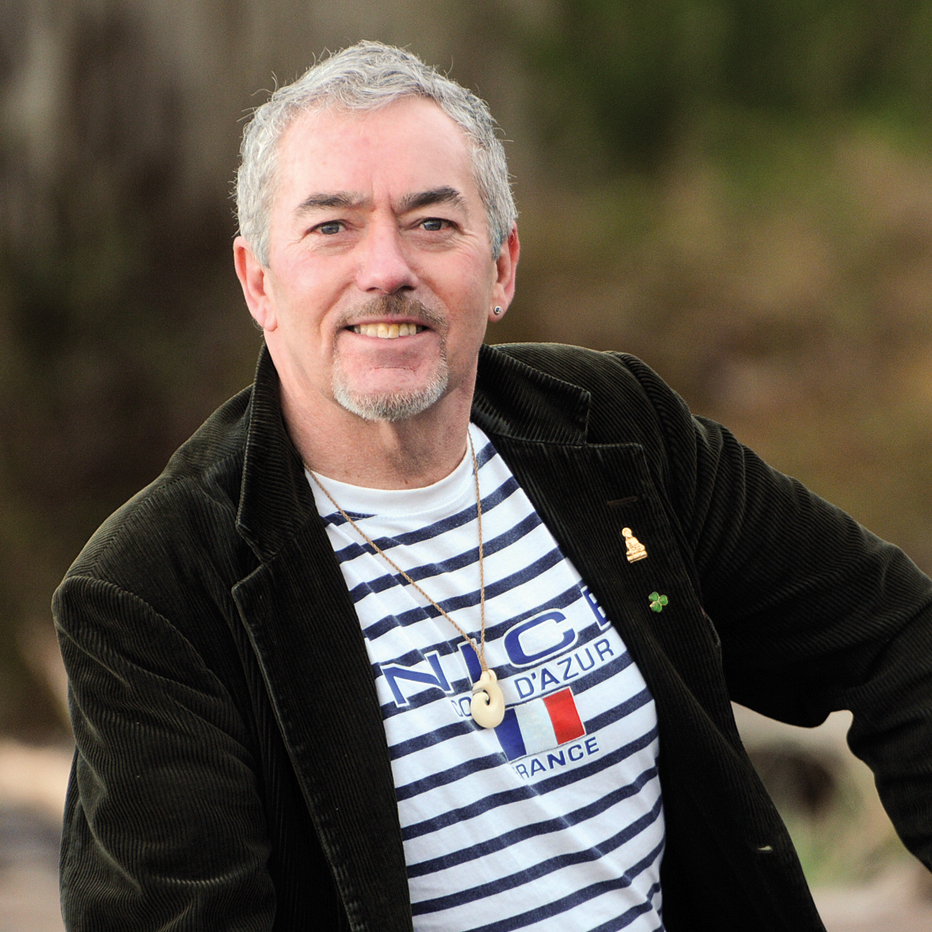 BIO
Biography
Trevor Carolan reads and lectures internationally. He has published more than 20 books of non-fiction, poetry, translation, anthologies, journalism and interviews. He served as literary coordinator for the XV Olympic Winter Games in Calgary, and has been Coordinator of Writing and Publishing programs at the Banff Centre.  He has also worked as media advocate on behalf of B.C. Indigenous land claims and B.C. Conservation issues, including preservation of Vancouver's North Shore Mountain forests and shepherding into being of the Lower Seymour Conservation Area and Varley Trail at Lynn Canyon Headwaters.   
A former elected Councillor in North Vancouver, his documentary film Cascadia: The Life and Breath of the World features appearances by many distinguished  ecological writers.  Professor Emeritus at University of the Fraser Valley he has taught English, Creative Writing, and Environmental Studies.  For sixteen years he served as the International Editor of Pacific Rim Review of Books.   
His recent poetry collection In Formless Circumstance borrows its title from a line by Leonard Cohen.  His latest travel writing book Road Trips: Journeys in the Unspoiled World, is published by Mother Tongue.  As Bonnie Nish, Director of the WORD Vancouver  Festival contends, "Bringing the sacred yet ordinary together, Carolan brings you across the world with him, while at the same time illuminating what you have in your own backyard."  
An avid birder, Carolan also reads often with his Spoken Word-Jazz Trio, accompanied by Canadian jazz veterans Henry Young (guitar), and Paul Blaney (bass).
More at:  www.trevorcarolan.com  
Concert Live at Christ Church Cathedral:  https://www.youtube.com/watch?v=Abe2zqPZh2U
What the Critics Say:
"In poetry, Carolan's strength is his ability to take the simple — the small moments, the little conversations, the fleeting glimpse — and draw from them a clarity of mind that he then wraps in a coat of tawny verse…That's the point. Here, the sense of interconnectedness that emanates from Carolan's work could only come from a lifetime of being in a place. The ordinary is imbued with the memory of a lifetime of reflection, which can also be a place we call "home."
                                                              In Formless Circumstance: Poems from the Road and Home -      
                                                                                - Paul Falardeau, The Ormsby Review
Return to Stillness: Twenty Years with a Tai Chi Master -
 "Once in a very blue moon, some writing seems to pass straight into you and lay a hand on your heart. Return to Stillness is one of those books.' 
                                                                               -  John Moore, The Vancouver Sun
ADDRESS
City: North Vancouver, Province/Territory: British Columbia
EMAIL
trevor.carolan@ufv.ca
GENRE
Nonfiction, Poetry, Spoken Word, Journalism
PUBLIC PRESENTATIONS AND WORKSHOPS
Presentation details
Presentation Genre
Public readings, Concert Performance readings with Jazz Trio
Programs & Interests
Interested in participating Union's Ontario Writers-in-the-Schools program:
All members are eligible for the Union's Ontario Writers-in-the-Schools program. Are you interested in participating in this pro
Yes
Interested in participating in the Northern Ontario WITS program:
The Union's Northern Ontario Writers-in-the-Schools program funds in-person visits to northern Ontario schools when possible. Ar
Yes