Rally for Writers! 
As noted in our public statement of May 3, 2023, The Writers' Union of Canada stands in solidarity with the Writers Guild of America (WGA) strike action in support of better pay and working agreements for screenwriters in film and television. 
Our colleagues at the Writers Guild of Canada (WGC) have organized a virtual and physical rally in support of the WGA workers on June 14, 2023. The WGC gratefully welcomes TWUC members wishing to join the rallies.
The virtual rally continues, and is an essential part of this global action! Show your support by downloading TWUC's rally graphics below and share with your networks.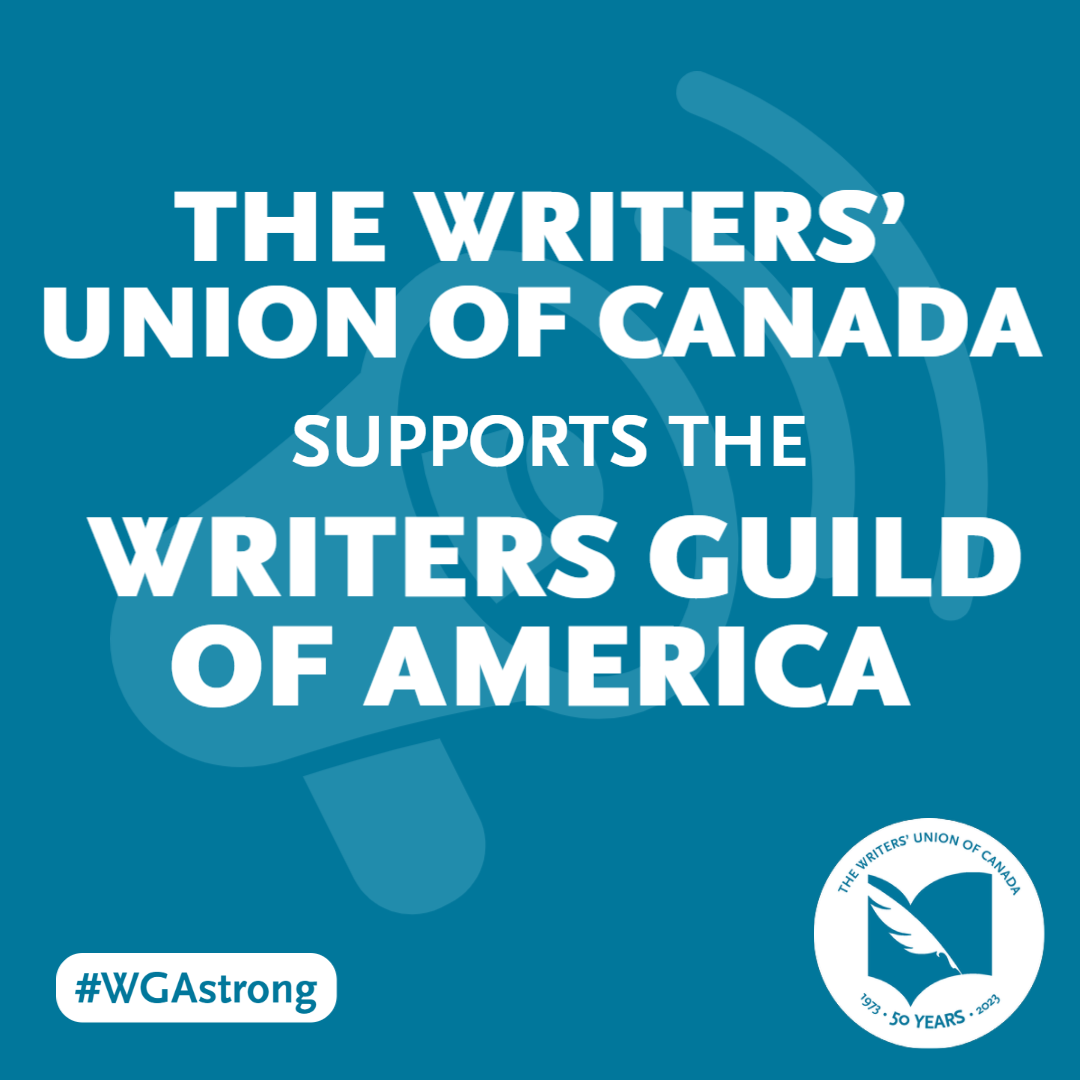 Ready-to-post
Blank space to customize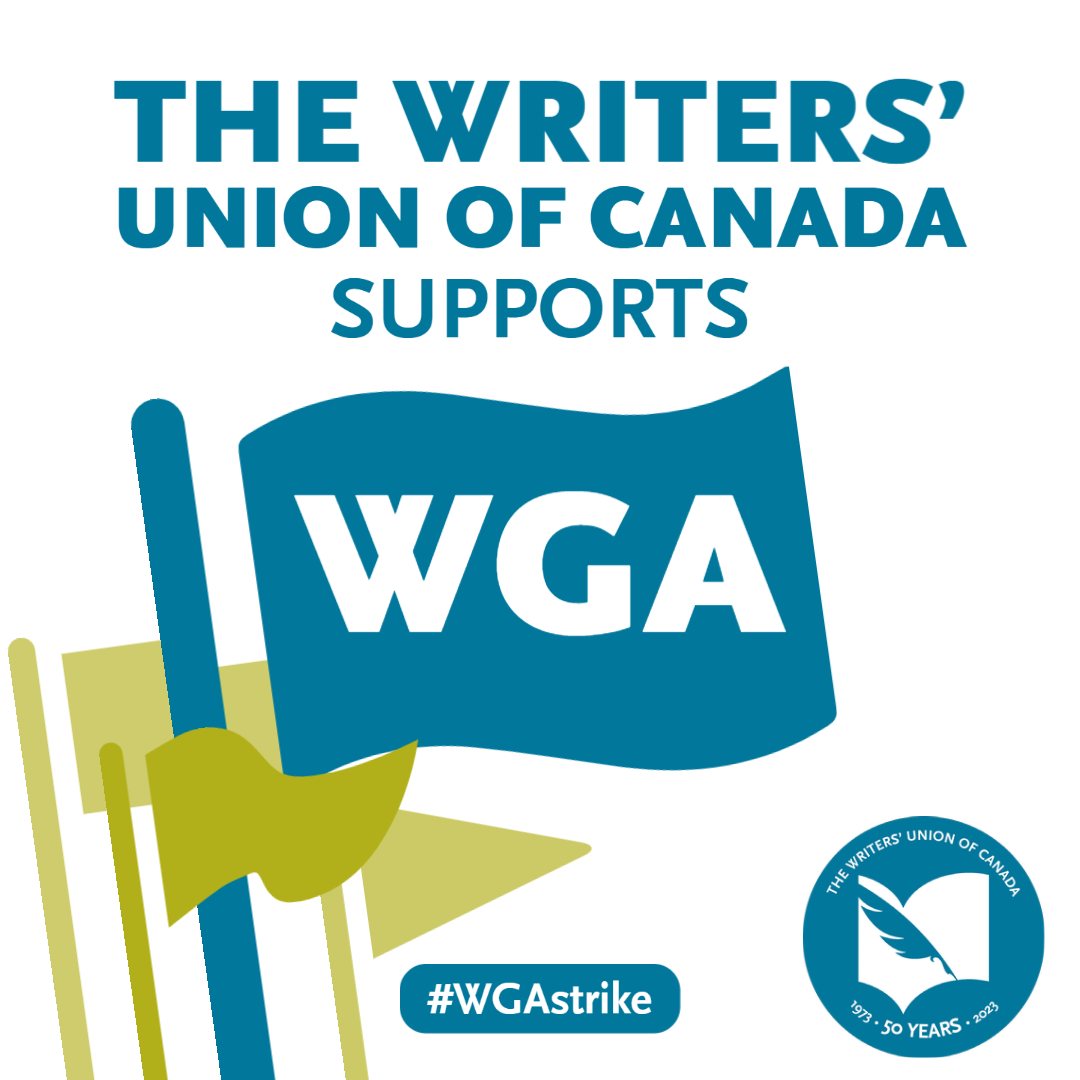 Ready-to-post
Add a customized message, use one of the ready-to-post graphics, or simply "like" and retweet the posts from TWUC and WGC social media accounts. It all helps!  
Use one or more of these hashtags when you post: #WGAstrike #TWUCsupportsWGAstrike #PayTheWriter #WGAstrong 
Thank you for your support and solidarity. 
Stronger Together
TWUC's advocacy is most effective as the collective voice of Canada's professional authors. We are stronger together. If you are not already a member of TWUC and are working as a writer, consider joining the Union. If you wish to support TWUC's advocacy outside of membership, consider donating to the Union.