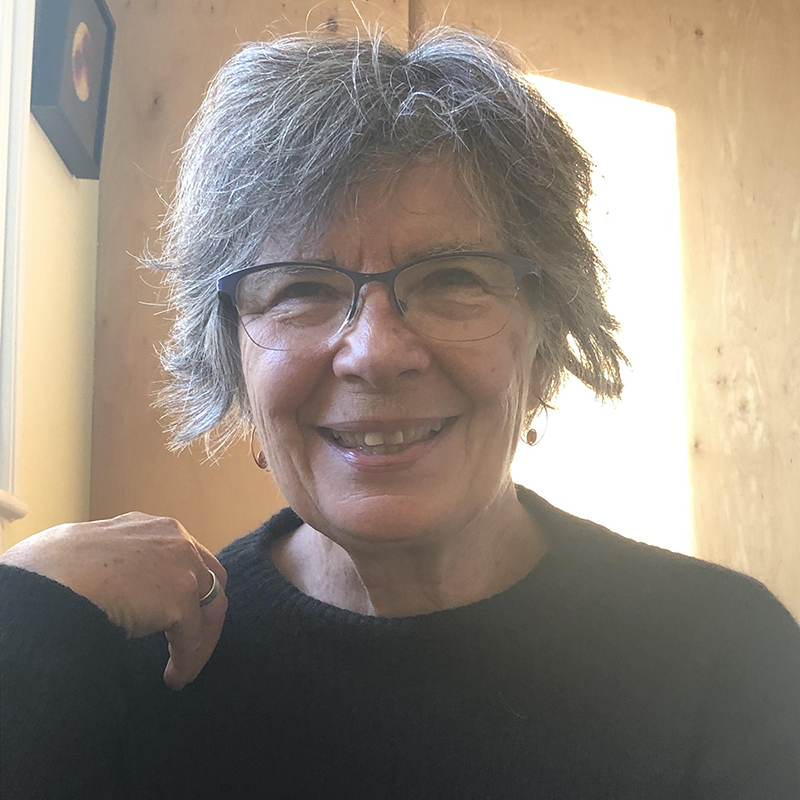 BIO
Biography
Candace Savage was born in the Peace River Country of northern Alberta and earned an Honours BA in English Literature from the University of Alberta. For the more than half a lifetime, however, she has lived and worked in Saskatchewan, with a home base in Saskatoon and a home-away-from-home in Eastend. Over the course of a long and remarkable career, she has honed her craft as a creative researcher, an exacting wordsmith and a storyteller. 
Candace's contributions to Saskatchewan literature include more than two dozen books for adults and children, including Strangers in the House: a prairie story of bigotry and belonging, A Geography of Blood: unearthing memory from a prairie landscape, and Prairie: a Natural History. She currently has two books in press, Always Beginning, a picture book that tells the story of life on Earth in 111 especially well-chosen words, and Crow Confidential, a "middle reader" for which she has received a literary arts grant from the Canada Council for the Arts. She is also the curator of This Singing Land kanikamot askiy, an online anthology of Saskatchewan writing inspired by the prairie.
A frequent finalist at the Saskatchewan Books Awards, she has twice received with the Book of the Year prize and has been recognized for her writing for both children and adults. Nationally, the excellence of her work earned her one of Canada's largest and most prestigious literary prizes, the Hilary Weston Writers' Trust Prize for Nonfiction. In 2022, she received both the Cheryl and Henry Kloppenburg Award for Literary Excellence and the Matt Cohen Award: In Celebration of a Writing Life.
Candace has served as Writer- in-Residence at the Saskatoon Public Library, creative writing instructor at St. Peter's College and sessional instructor and mentor with the MFA in Writing at the University of Saskatchewan. A Fellow of the Royal Society of Canada and the Royal Canadian Geographical Society, she was also inducted into the Honor Roll of the Rachel Carson Institute, Chatham College, Pittsburgh.
In addition to her work as a writer, Candace plays accordion in the Saskatoon Fiddle Orchestra, chairs Wild about Saskatoon, serves on advisory boards for CPAWS Saskatchewan and the Meewasin Valley Authority and is a member of the National Council of The Writers Union of Canada. As a person of European heritage, she is deeply honoured to have been invited to participate in Cree and Coffee, an opportunity to learn a Cree in a culturally appropriate atmosphere.
ADDRESS
City: Saskatoon, Province/Territory: Saskatchewan
EMAIL
candace.savage@sasktel.net
GENRE
Non-fiction, including children's literature
AWARDS
Awards
Name
Matt Cohen Award: In Celebration of a Writing Life
Publication
career achievement
PUBLIC PRESENTATIONS AND WORKSHOPS
Programs & Interests
Interested in participating Union's Ontario Writers-in-the-Schools program:
All members are eligible for the Union's Ontario Writers-in-the-Schools program. Are you interested in participating in this pro
Yes
Interested in participating in the Northern Ontario WITS program:
The Union's Northern Ontario Writers-in-the-Schools program funds in-person visits to northern Ontario schools when possible. Ar
Yes