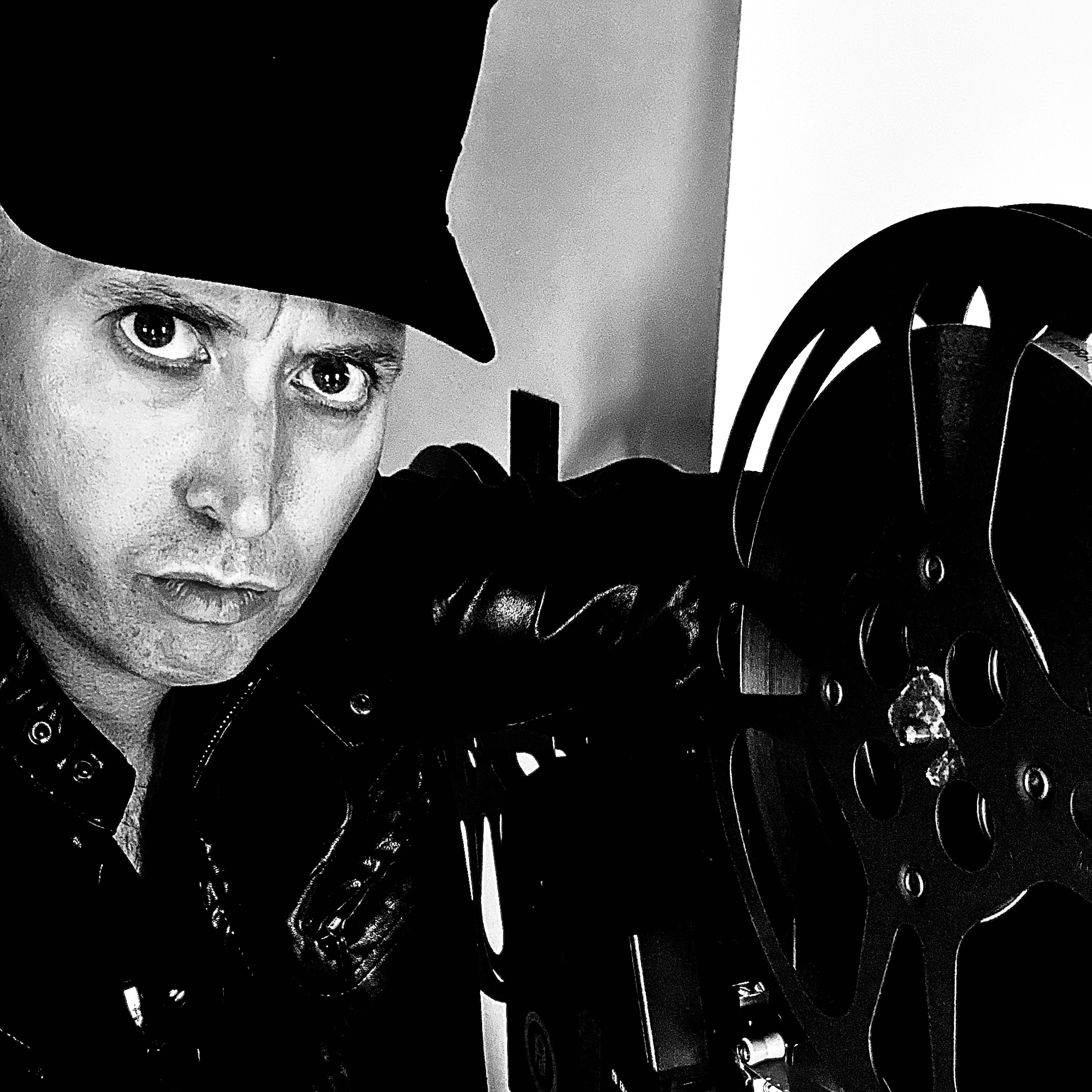 BIO
Biography
Chris Alexander is an award winning Canadian writer, author, editor, music composer, teacher and filmmaker. He is the former editor-in-chief of the iconic American horror film magazine FANGORIA and is the editor-in-chief and co-founder of DELIRIUM magazine. He is the writer, director and composer of the avant garde horror films BLOOD FOR IRINA, QUEEN OF BLOOD, BLOOD DYNASTY, FEMALE WEREWOLF, SPACE VAMPIRE, NECROPOLIS: LEGION, IT KNOWS YOU'RE ALONE, GIRL WITH A STRAIGHT RAZOR and PARASITE LADY. As a recording artist, he has released the albums MUSIC FOR MURDER, BLUE EYES OF THE BROKEN DOLL,THEY DRINK YOUR BLOOD and BODY DOUBLE. Alexander created and teaches the "Fear on Film" horror film history course at Canada's Sheridan College. Alexander's critically acclaimed, bestselling book CORMAN/POE: INTERVIEWS AND ESSAYS EXPLORING THE MAKING OF ROGER CORMAN'S EDGAR ALLAN POE FILMS, 1960-1964 was released by UK publisher Headpress in June, 2023.Upcoming books include the film criticism book/ memoir ART! TRASH! TERROR! due out in 2024 and WELCOME TO STARLINER: THE MAKING OF DAVID CRONENBERG'S SHIVERS due out in 2025. 
ADDRESS
City: Oakville, Province/Territory: Ontario
EMAIL
Blackglovekiller@gmail.com
PUBLICATIONS
Publications
Title
CORMAN/POE: Interviews and Essays Exploring the Making of Roger Corman's Edgar Allan Poe Films, 1960-1964
AWARDS
Awards
Name
Rondo Hatton Classic Horror Film Award: Best Interview (Werner Herzog re: NOSFERATU THE VAMPYRE)
PUBLIC PRESENTATIONS AND WORKSHOPS
Presentation details
Presentation Genre
Horror film history, film history, film print collecting, journalism, publishing, independent filmmaking
Presentation Length
Any length
Presentation Description
Presentation description
I am available to speak on my vast experience as an editor and publisher of mass-market magazines, my body of work writing, directing and producing independent feature and documentary film, my books and the history of horror, dark fantasy and science fiction film. 
Presentation Fee(s)
Negotiable
Programs & Interests
Interested in participating Union's Ontario Writers-in-the-Schools program:
All members are eligible for the Union's Ontario Writers-in-the-Schools program. Are you interested in participating in this pro
Yes
Interested in participating in the Northern Ontario WITS program:
The Union's Northern Ontario Writers-in-the-Schools program funds in-person visits to northern Ontario schools when possible. Ar
Yes