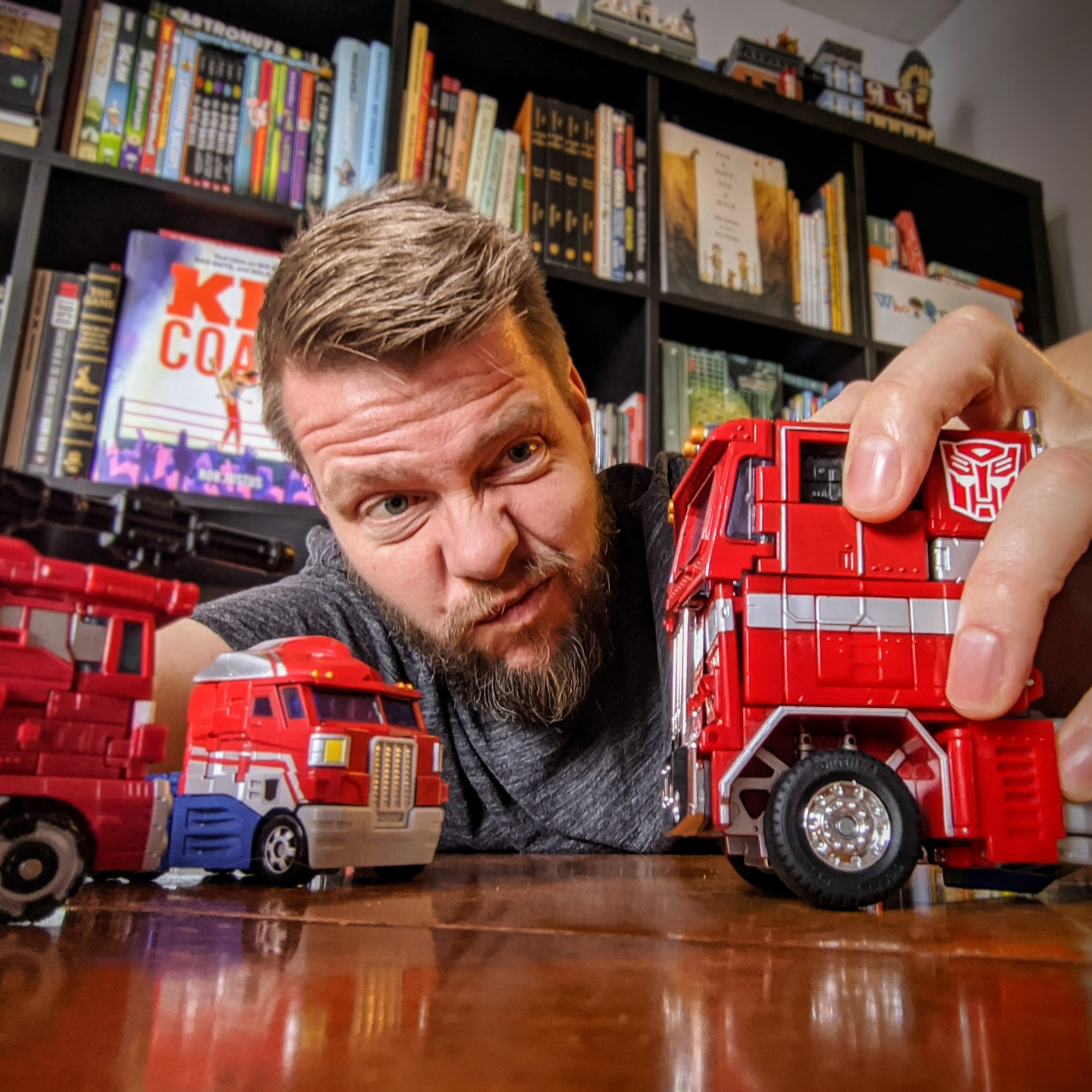 BIO
Biography
Rob Justus is an award winning author, illustrator and graphic novelist. His graphic novel series Death & Sparkles won the Manitoba Young Reader's Choice Award in 2023. In 2022, Rob was selected as the illustrator for the prestigious TD Summer Reading Club in Canada. Prior to all this, Rob spent nearly a decade as a market researcher writing very bland reports. Taking a chance on himself, Rob decided to return to his childhood passion of drawing and storytelling and hasn't looked back. Rob has written and illustrated five picture books and two graphic novels. When Rob isn't telling people that he draws unicorns for a living, he is wrangling his two young boys in Ottawa, Canada.
ADDRESS
City: Orleans, Province/Territory: Ontario
EMAIL
robjustus@gmail.com
GENRE
Picture Books, Middle Grade Graphic Novels, Early Reader Books
PUBLICATIONS
Publications
Title
Death & Sparkles and the Sacred Golden Cupcake
Publisher
Chronicle Books
Publisher
Chronicle Books
Title
Crayola Follow That Line!
Publisher
Running Press Kids
Publisher
Page Street Kids
Publisher
Page Street Kids
AWARDS
Awards
Name
Manitoba Young Readers' Choice Awards
Publication
Death And Sparkles
PUBLIC PRESENTATIONS AND WORKSHOPS
Programs & Interests
Interested in participating Union's Ontario Writers-in-the-Schools program:
All members are eligible for the Union's Ontario Writers-in-the-Schools program. Are you interested in participating in this pro
Yes
Interested in participating in the Northern Ontario WITS program:
The Union's Northern Ontario Writers-in-the-Schools program funds in-person visits to northern Ontario schools when possible. Ar
Yes